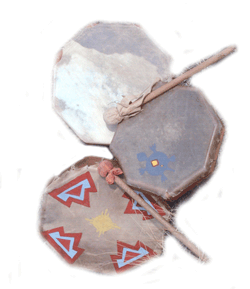 Our Youth program is designed for teens ages 13-17. We specialize in helping those with:
Oppositional Behavior
Substance Use or Abuse
Impulsive Behavior
Depression
AD(H)D
Anxiety
Low Self-Esteem
Family Discord
School Failure/Expulsion
Other Self-destructive Behaviors
Eagle Quest is unique in that we are a NON-DEPRIVATION program. We do not feel it is in the best interest of the student to deprive them of basic comforts such as appropriate clothing, bedding, food and water. Eagle Quest outfits each participant with everything needed to embark on a safe outdoor journey.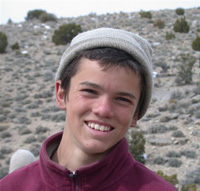 During each students stay with Eagle Quest they have the opportunity to "offer up" any unneeded items as they progress through the programs emotional growth "Feathers" and learn new skills of self sufficiency. We offer a very strong emotional growth program, incorporating traditional therapeutic treatment and Native American traditions and philosophies. The outdoor setting in the West Desert or the Skyline Mountain Trail of Utah, provides our participants with a setting free of typical distractions. These distractions are typically what cause them to lose sight of themselves and those around them.
Eagle Quest believes that an outdoor program is a highly effective way to eliminate destructive behavior patterns. We use to our advantage the West Desert terrain or the Skyline Mountain Trail that is free from the distractions that normally influence negative behavior in adolescents. Once in the desert or high mountains our participants learn to respect the land and in turn learn the skills to respect others and themselves. Our program teaches our students how to survive in conjunction with nature while learning the skills to be self-sufficient and respectful.
First - We remove the participant from his or her comfortable surroundings and place them in an unfamiliar environment where they must learn to cooperate with others in their peer group. They also come to understand that advice and assistance from the leaders are a valuable resource. As they learn that cooperation and compliance to rules makes their lives more enjoyable they become receptive to the second element of the program.
Next - Each student begins to work through changes in attitudes towards family, authority and society as a whole. We find that in a very short time students can come to grips with past attitudes and actions that have been destructive elements in their lives. When the student reaches an understanding that his or her behavior is detrimental to his or her well being, he or she becomes amenable to counseling and therapy.
Therapy
Qualified therapists that meet the Utah State License regulations direct Eagle Quest's therapeutic program. Our therapists have specialized training and expertise in evaluating and treating adolescents that are accepted into the program.
The therapist manages individual caseloads and also supervises the field counselors. The therapist's task with the student is to help the student understand, and apply, to his or her self the experiential aspects of the outdoor experience.
To help facilitate change, the therapist will contact the students family weekly to discuss family issues and formulate interventions that will most benefit the student and the entire family. Parental involvement is encouraged while the student is in the program. We have found that parents provide a great deal of insight when it comes to helping their child, and as the student goes through their self discovery the parents will do the same.
Psycho-Educational testing is available in the field. A highly qualified psychologist provides this service. The testing professional sets fees for Psycho-Educational testing and families will be billed accordingly. Please contact the admissions office for additional information regarding this service.
Emotional Growth
Eagle Quest offers an in depth emotional growth component or "Feathers" that encourages each student to discover for him or herself what behaviors are self destructive and destructive to those who are a significant part of their lives.
Our emotional growth "Feathers" lead a student down the paths of self discovery from identifying past behaviors all the way to gaining and upholding a leadership position within their Clan.
Academics
Eagle Quest's academic program is designed to help each child achieve academic success while enrolled in the program. Many of our student's have not been successful academically prior to enrollment; and we provide this component so our students can earn academic credit while realizing that they can be academically successful when they return to school.
As the student completes weekly units he or she will receive credit that is widely accepted at most academic institutions. Students are able to complete 7-quarter credits while enrolled at Eagle Quest. Students may earn additional credit beyond the required curriculum if they are motivated to do so.
Parent Liaison/After Care
Eagle Quest believes that parental contact is very important to both the student and the family. Therefore, a phone call is made weekly to update each family.
Finally, when a student has graduated from Eagle Quest, our after care program is put to work. Phone calls to the family/student are made weekly for the first two months, to get updates and provide encouragement; then calls are made monthly for a year; and then calls from the family to Eagle Quest are encouraged whenever they are needed. Eagle Quest becomes your childs life long life line.