The Eagle Quest Outdoor Youth Development Program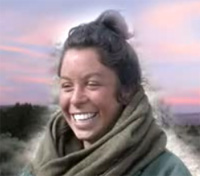 Welcome to Eagle-Quest.com (EQ) the most complete Outdoor Therapeutic Residential Youth Development Program. This unique and effective program offers a variety of options including 30-45 and 60-90 day outdoor program for adolescents between the ages of 13 through 17, who are struggling to find direction in their lives. Due to the over-whelming success of Eagle Quest, a separate and very effective young adult program for 18 to 25 year olds is offered as well. And, when appropriate or necessary a 14-30 day timeout intervention and assessment program is provided.
EAGLE QUEST (EQ) provides all participants with an emotional growth curriculum, therapeutic services including group and individual counseling, substance abuse education, academic school work, a life skills course, and tools and skills for coping with the difficult issues in their lifes. EAGLE QUEST is unique in the complete, holistic, and individual approach taken. As each Student learns to adapt to the environment, skillfully trained and highly experienced therapists and counselors lead the Student to understand how to effectively control their lives in Society through this powerful Outdoor experience.
Many Parents take advantage of this unique and effective Youth Development Program as a complete treatment program for their Child or as a great way to keep their Child safe while we help them determine the best options for additional treatment for their Teen or Young Adult. Eagle Quest uses its extensive knowledge and many years of experience to provide the following services:
- A complete and effective 60 to 90 Day Youth Development & Treatment Program with an effective transition home.
- A 30 to 45 Day Impact Program as a launch point into a longer term program (Residential Treatment, Therapeutic or Regular Boarding School). The EQ Team works with Parents and Professionals to develop this option.
- Short Term Intervention & Assessment as a healthy and effective "timeout" while a longer term plan is determined.
Eagle Quest prides itself in being able to meet the needs of young people that are struggling and who are often times feeling helpless and powerless to make significant life changes. The power of the Eaqle Quest Program is constantly demonstrated by the ability to help struggling young people that refuse to see or admit that change is needed until they are removed from their home enviroment and they are able to reflect and realize the destructive and dangerous choices they were making. It is the Eagle Quest mission to help participants discover their strengths and gain confidence needed to lead healthy, harmonious, and productive lives. Through a powerful Value Based approach Students learn (re-learn) the strength of Character they can have within themselves through proper application of these important Core Values.
Eagle Quest is dedicated to helping each Student successfully overcome harmful and self destructive attitudes and actions and to assist in the transition home or to the appropriate continuum of care and eventually return home to families and communities with a strength of character they will use to attain the success in life that they desire and deserve.
We invite you to view our website & video and contact us if you would like further information on the life changing and life long positive effects the EQ outdoor experience can have on a Teen and Young Adult.
EAGLE QUEST is a powerful outdoor experience that your Child will cherish and remember forever. In fact, it is such a powerful experience that ANY young person (Teen or Young Adult) that has the opportunity to attend Eaqle Quest is truly fortunate, regardless of the reason. The experience is not only life changing, but is a valuable hand up in life. We are honored with your interest and look forward to working with you to help your Child.